Consultant Details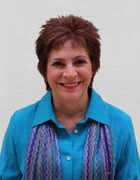 Janice Horne, MPCT
Training Consultant
Phone
Fax
"I used to think I had to anticipate and know the answer to everything that anyone might ask," said Janice Horne, training consultant at The Bob Pike Group. "Then I learned that participant-centered training takes that all away, because the participants are doing the work of learning, and my main job is to facilitate that learning."
Janice has a drive and enthusiasm for training, but really is motivated by the end result-an improved training experience by those who learn from her participants. "I have a heart for the end recipient of training - that the training they receive will be relevant to their needs or their job, that it will engage them in such a way that they will have learned with ease, enjoyed the process, remembered what they learned and choose to make appropriate behavior changes on the job all while not wasting a second of their time," she said. "My daughter, when she was young, so aptly verbalized what drew me to this work. She said that when she had a good teacher, it made her want to be a teacher, and when she had a bad teacher, it made her want to be a teacher."
An advocate for positive change, Janice is always looking to take something good and make it exceptional. She uses her analytical talent for taking complex, often misunderstood, information and making it actionable in driving organizational change. She strives to design and deliver training with two things in mind: business results and participants' needs. Results Based Design helps clients "take a step back and look at their program objectively from a third person perspective."
Having thrived in retail, financial, and government organizations, Janice brings a wealth of organizational, strategic, and people skills to the arena of adult learning to help individuals and businesses filter through mere activity and focus on results-based action.
Janice has more than 25 years of corporate supervisory and executive management experience with a majority gained in the financial industry. During her tenure as a commissioned bank examiner for the Federal Deposit Insurance Corporation, she honed her skills as a positive influencer with impact. As Executive Vice President of Branch Administration for Armstrong Bank in Muskogee, Oklahoma, Janice led the design and implementation of a formal performance improvement initiative. This effort included establishing targeted hiring criteria, customer service standards, and a bank-wide training program. She was instrumental in designing the bank's mission statement and values, and played a key role in fostering a learning environment, fulfilling her passion as a lifelong learner.
Janice has served on the Oklahoma Bankers Association Intermediate School of Banking Board of Regents and the Tahlequah Area Chamber of Commerce. She is a member of the American Society for Training and Development.
A partial list of clients include: Bureau of Public Debt, Chick-fil-A, Clockwork Home Services, Covidien, Farm Credit, Federal Deposit Insurance Corporation (FDIC), Genentech, GMAC Insurance, Hawaiian Telcom, Honeywell, Insight Communications, Marathon Oil, Michigan Department of Human Services, Navy Fleet & Family, Office of the Comptroller of the Currency, Owens-Illinois, Scitor, and Sepracor.
Janice is author of The ABCs for Happy Living.