Consultant Details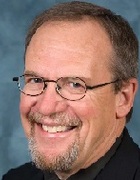 Doug McCallum, M.Ed.
Training Consultant
Phone
Fax
Doug has been teaching and training for four decades and is recognized as a top national and international training professional by his peers. He is one of the original Creative Training Techniques trainers with Bob Pike.
He has personally conducted workshops and training for more than 62,000 teachers, trainers and corporate leaders and given more than 150 keynote addresses. He also has developed numerous seminars and co-authored training programs with 12 other professional trainers. Doug has the expertise to help new or seasoned trainers or teachers find techniques that can be quickly adopted and easily implemented. He brings an ability to educate and entertain, plus humor and empathy.
Doug's professional career includes sales, public school and university teaching, industrial consulting, public speaking, and counseling.
A partial listing of The Bob Pike Group clients Doug has worked with includes: government agencies such as the United States Military; education institutions like the universities of Nebraska, Connecticut, Massachusetts, and Stanford; and corporate partners such as Blue Cross Blue Shield, Cabela's, Caterpillar, DeBeers Diamonds, Eli Lilly, Informix, Michelin Tires, Nationwide Insurance, Novartis, State Farm and Sysco.
He is author or co-author of four books including SCORE: Super Closers, Openers, Reviews, Energizers for Enhanced Training Results, released in 2007.
Doug's most requested seminars are: 59½ Ways to Improve Your Presentations Instantly With Little or No Budget, 75 Alternatives to Lecture, How To Improve Communication and Decrease Conflict, How to Put Pizzzazzz Into Your Next Business Presentation, and Just Because You Taught It Doesn't Mean They Got It!
He also has customized and designed seminars and training programs to fit the needs of numerous clients around the world.