Consultant Details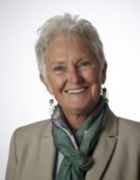 Priscilla Shumway, M.Ed., MPCT
Senior Training Consultant
Phone
Fax
A former public school teacher and corporate trainer, Priscilla has specialized in staff development and training in the education, publishing and software industries since 1991. She has also consulted on sales training, meeting facilitation, marketing initiatives, project management, and business development.
As a senior trainer for The Bob Pike Group for 14 years, Priscilla has presented seminars nationally, focusing on participant-centered instruction, training design, presentation skills, meeting facilitation, and adult learning theory in both public workshops and customized in-house programs.
Priscilla joined BPG in 1996 after attending a Train-the-Trainer Boot Camp. "My first exposure to Creative Training Techniques was like coming home! It reinforced everything I knew about adult learning, brain research, accelerated learning, and learning styles and put it all into action," she says. "I now find that every session is different based on the needs of each group of participants, and I learn as much from them as they do from me!"
Two BPG workshops Priscilla champions are Instructional Design for Participant Centered Instruction which allows attendees to "learn the key components of good design while working on a project" and Presentation Skills. "Presentations Skills is a very dynamic class which allows people to practice and hone their presentations skills in a safe environment. The ability to receive positive, constructive feedback from the facilitator and other team members creates tremendous growth opportunities for the participants."
Priscilla brings to each of her training programs a wide variety of experience in adult education and technical training. Her presentations have been recognized with high evaluations, especially in technical learning environments. Her experience in corporate America helps her to introduce trainers to the participant-centered approach to learning with relevant, practical and effective training techniques that get results in the classroom.
Some of The Bob Pike Group clients Priscilla has worked with include Wells Fargo, Tandem Diabetes, Blue Cross Blue Shield , Coca Cola Enterprises, Grundfos Pumps, Johnson and Johnson, Missouri Electric and Gas, Sanofi-Aventis, Shire Pharmaceuticals, Southern California Electric and Gas, United States Department of Agriculture, and the United States Marine Corps.
Priscilla received her Master's of Education degree from Rutgers University. She has had advanced studies in Accelerated Learning, Integrative Learning and Learning Styles and has studied with such notables as Ken Dunn and Ned Herrmann. She also was a contributing author to The Experts' Guide to the K-12 School Market.