Consultant Details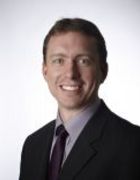 Scott Enebo, M.A., MPCT
Training Consultant
Phone
Fax
Scott conveys his message through experiential learning and participant-centered approaches. His strengths include training management, training design and training across cultures. With more than a decade of training and facilitation experience, he has worked in corporate, nonprofit, and government sectors.
Scott has degrees in biochemistry and molecular biology. He received his master's degree from the School for International Training in Intercultural Relations with a focus on intercultural training. He also is trained in the Institute of Cultural Affairs' (ICA) Technology of Participation and enjoys conducting participatory strategic planning and action planning sessions.
Scott's dynamic facilitation style utilizes the experience each person brings and uses adult-learning principles to ensure every person becomes a stakeholder in the educational process. His passion for people and fun-loving attitude creates a welcoming atmosphere where all participants fully engage in adopting and implementing new methods and ideas.
As an advocate for positive social and organizational change, Scott has the ability to take complex processes and information and transform them into actionable steps that can help groups move towards a more inclusive and productive environment. He designs and delivers training that not only focuses on achieving business results, but also on meeting the needs of participants by making the learning relevant, practical and engaging.
Scott has traveled, lived and worked abroad for five years in 18 countries. His professional career includes consulting, training management, employee development, software application training, youth empowerment and group dynamics coaching.
A partial list of clients includes: Hospira, IICRC, Minnesota National Guard, Morris Material Handling, O-I, United States Air Force, and Up with People. Scott has also taught courses at the University of Minnesota.